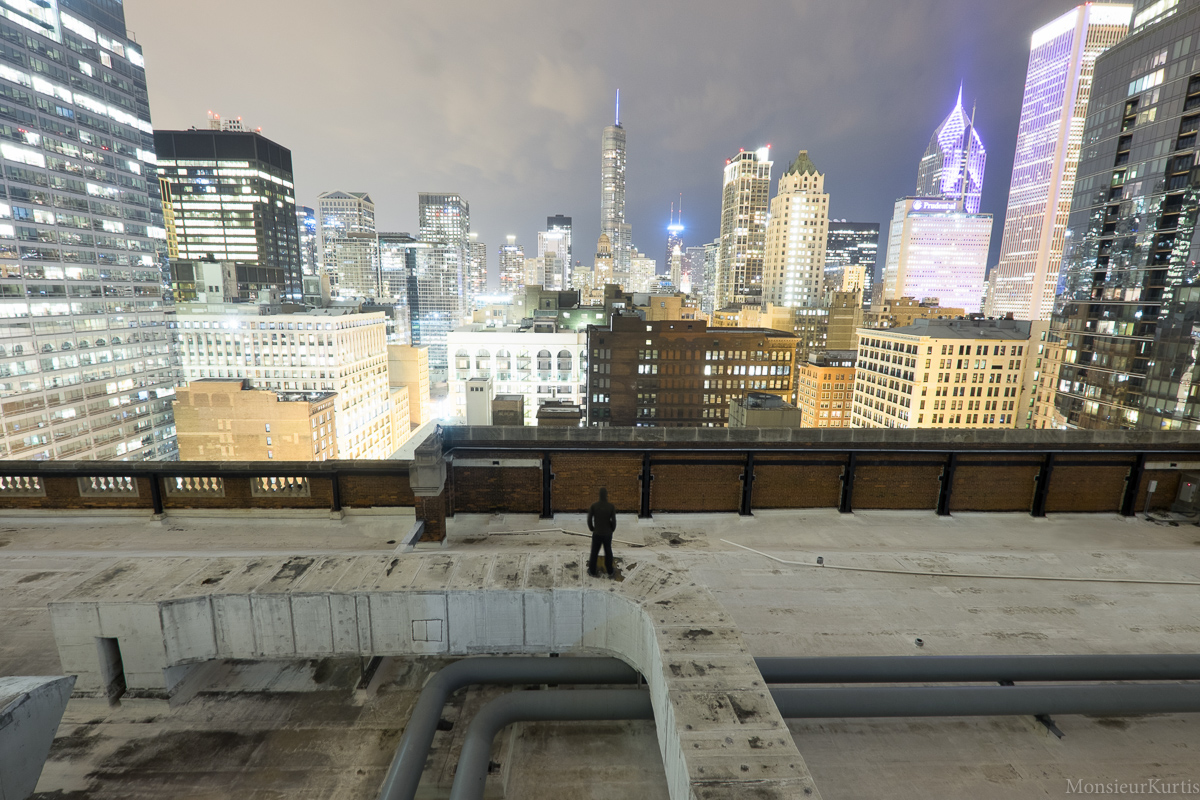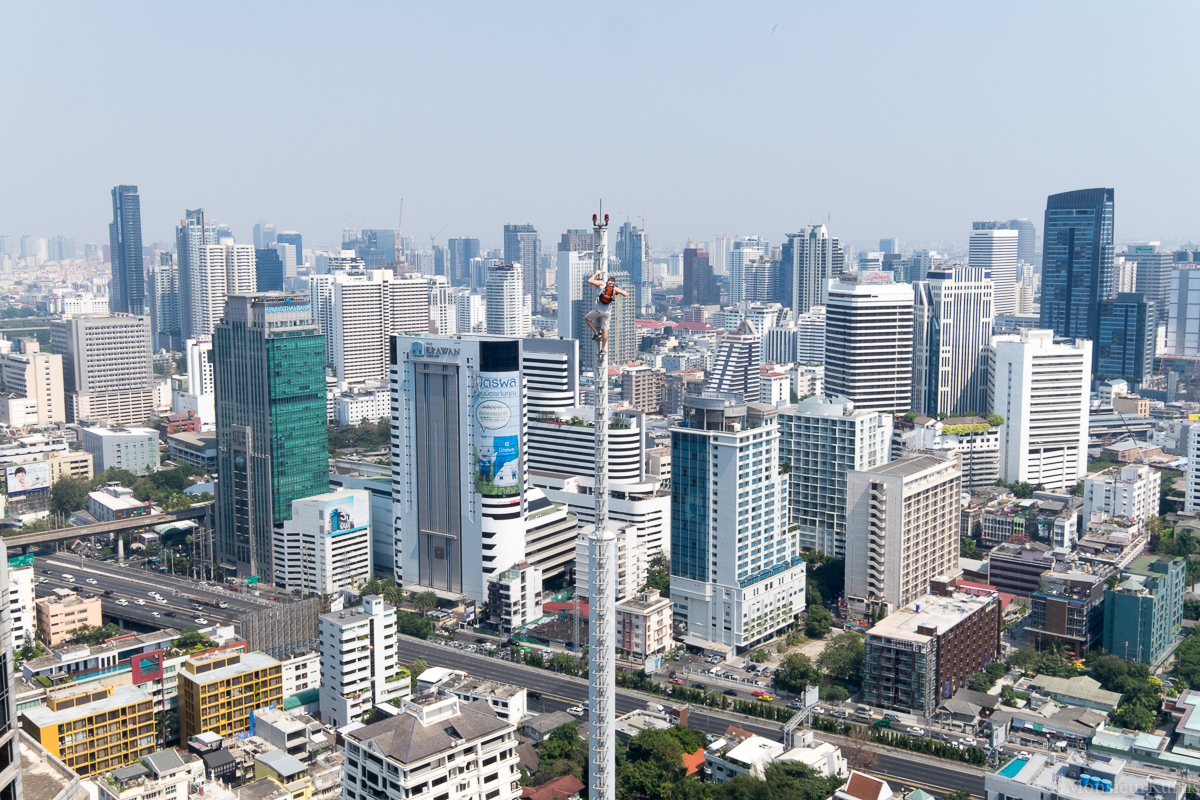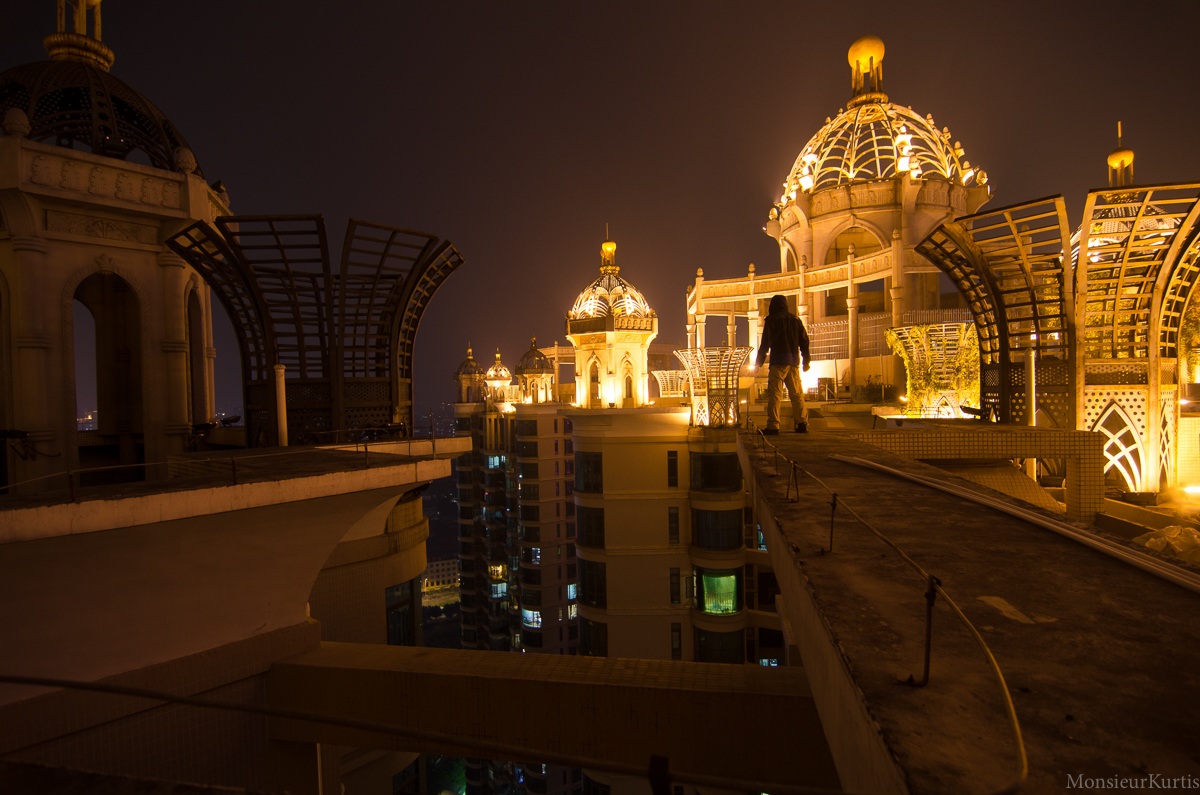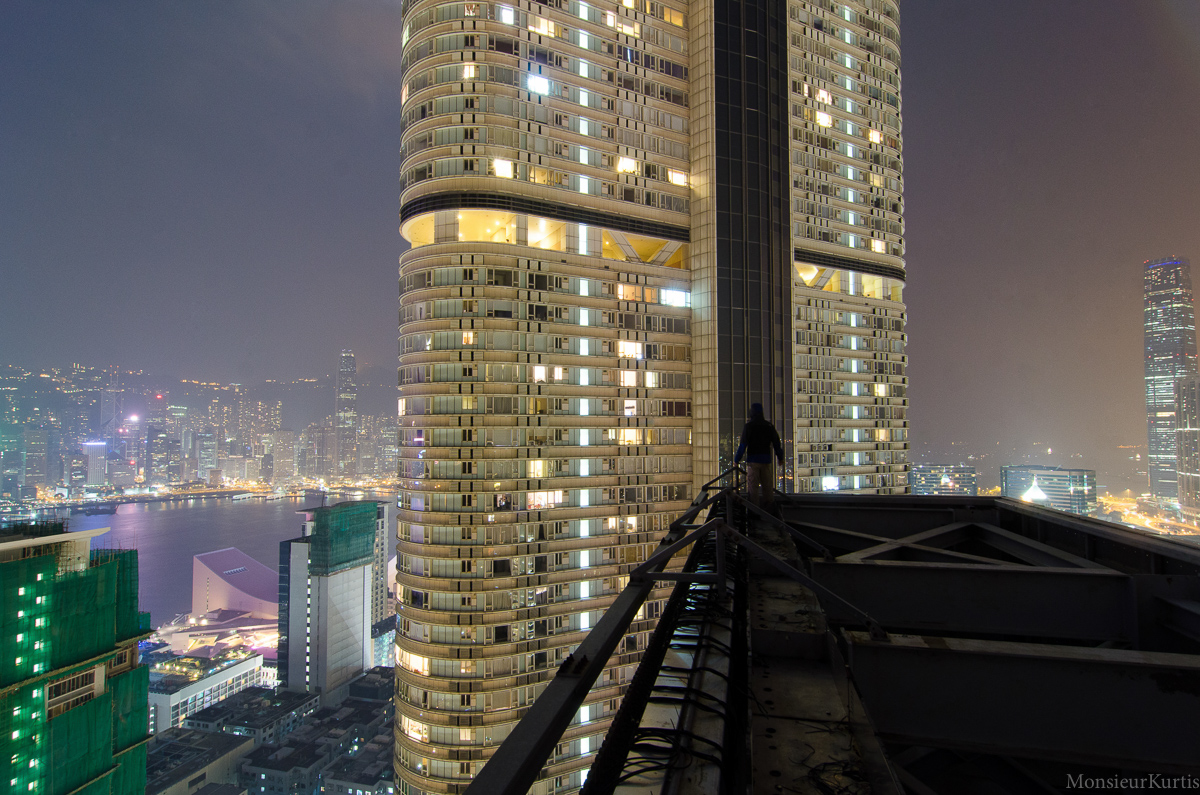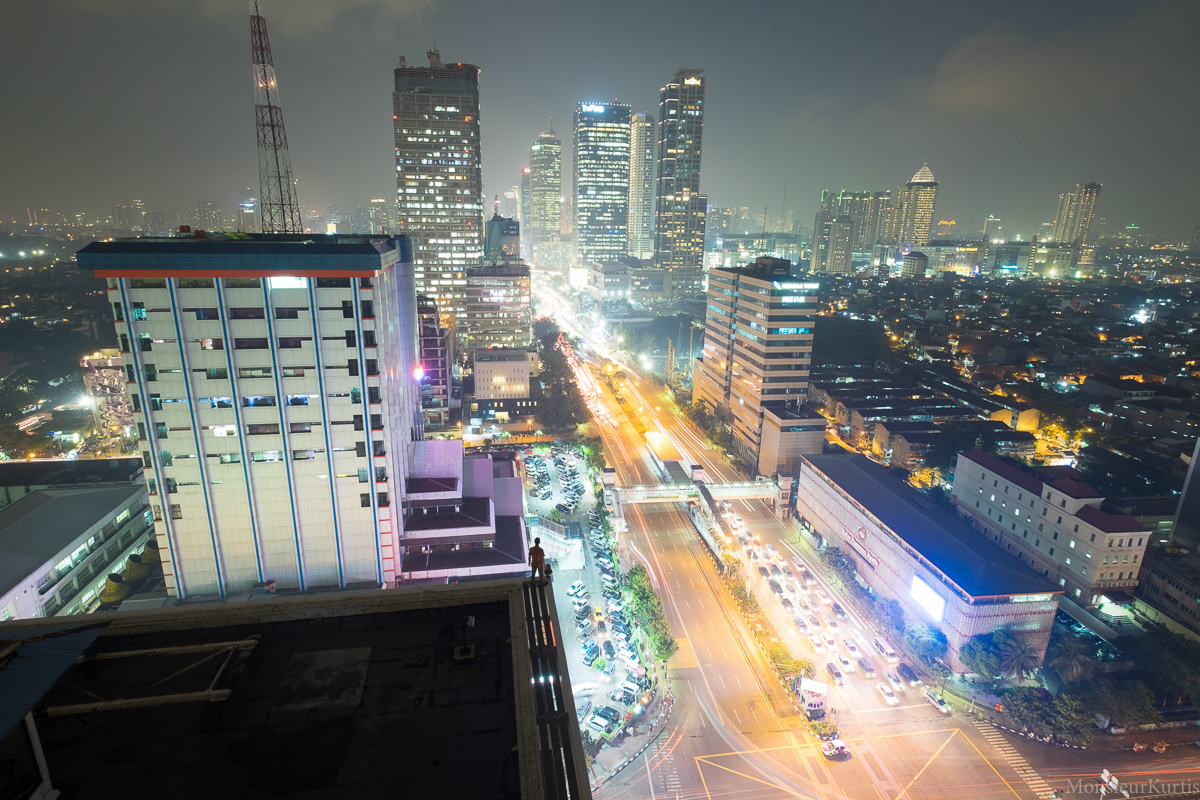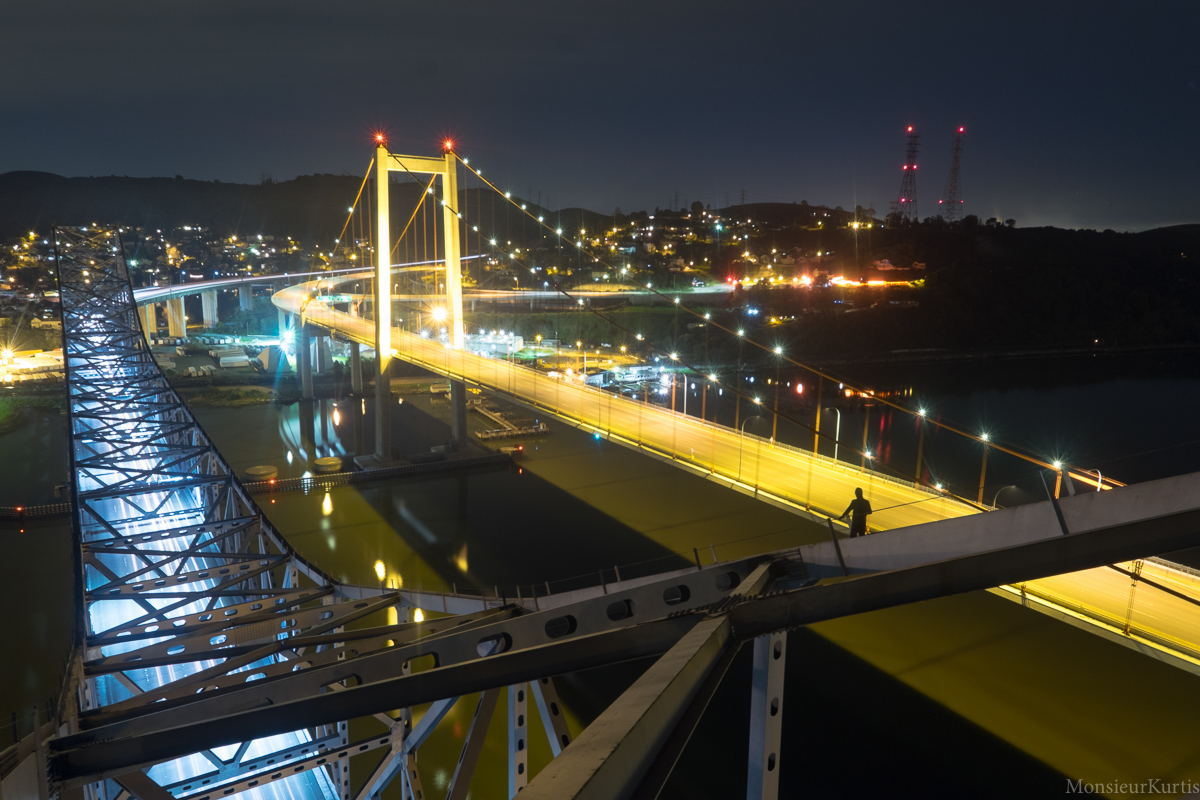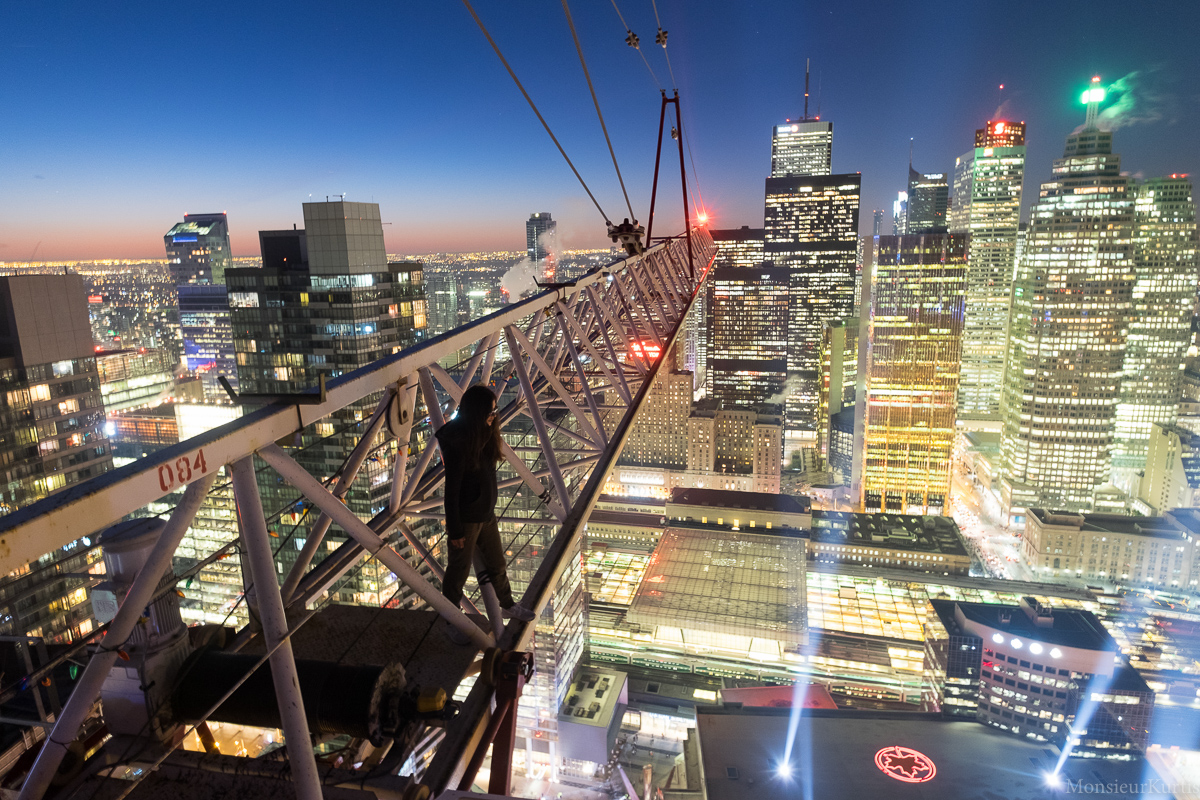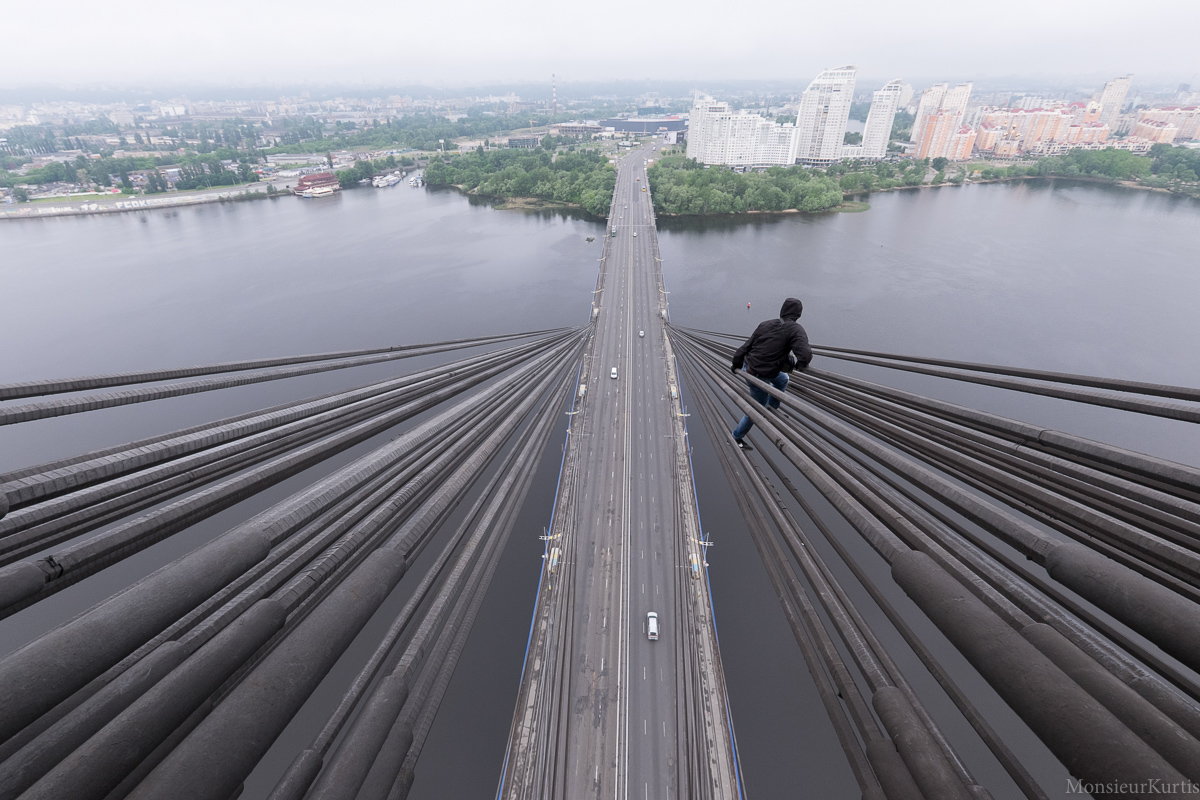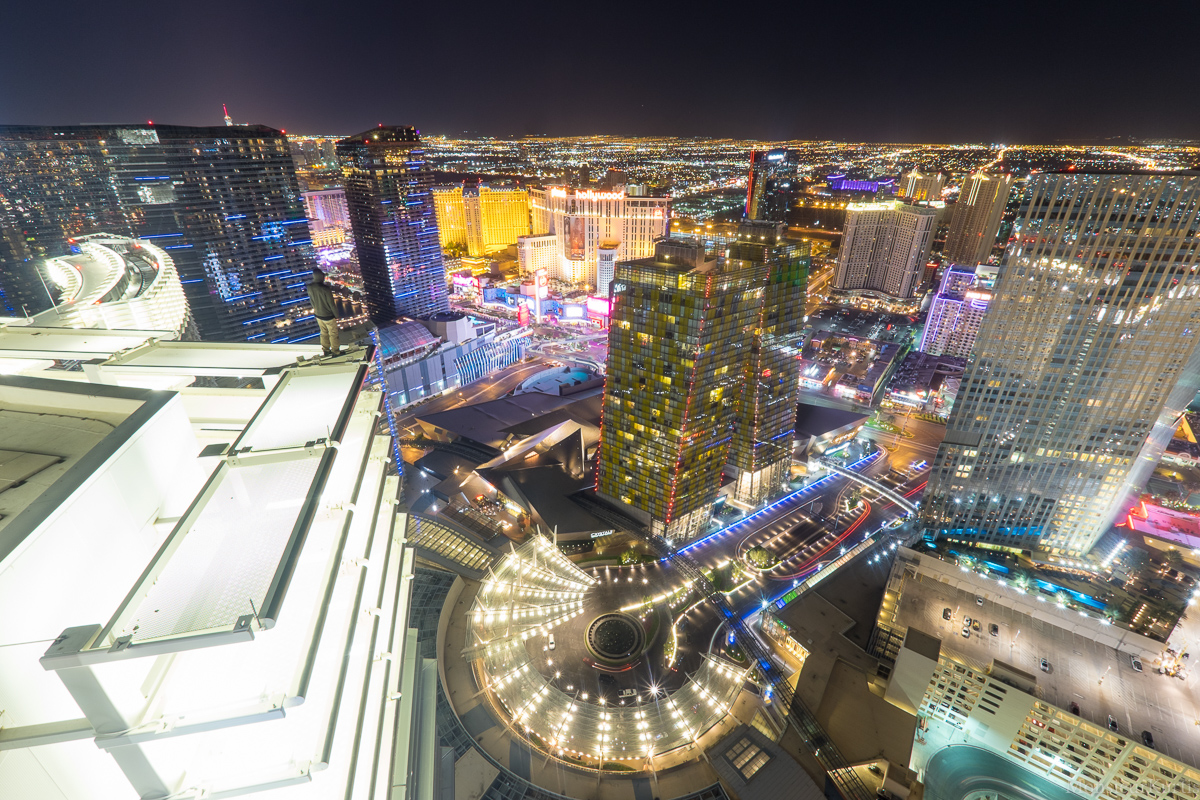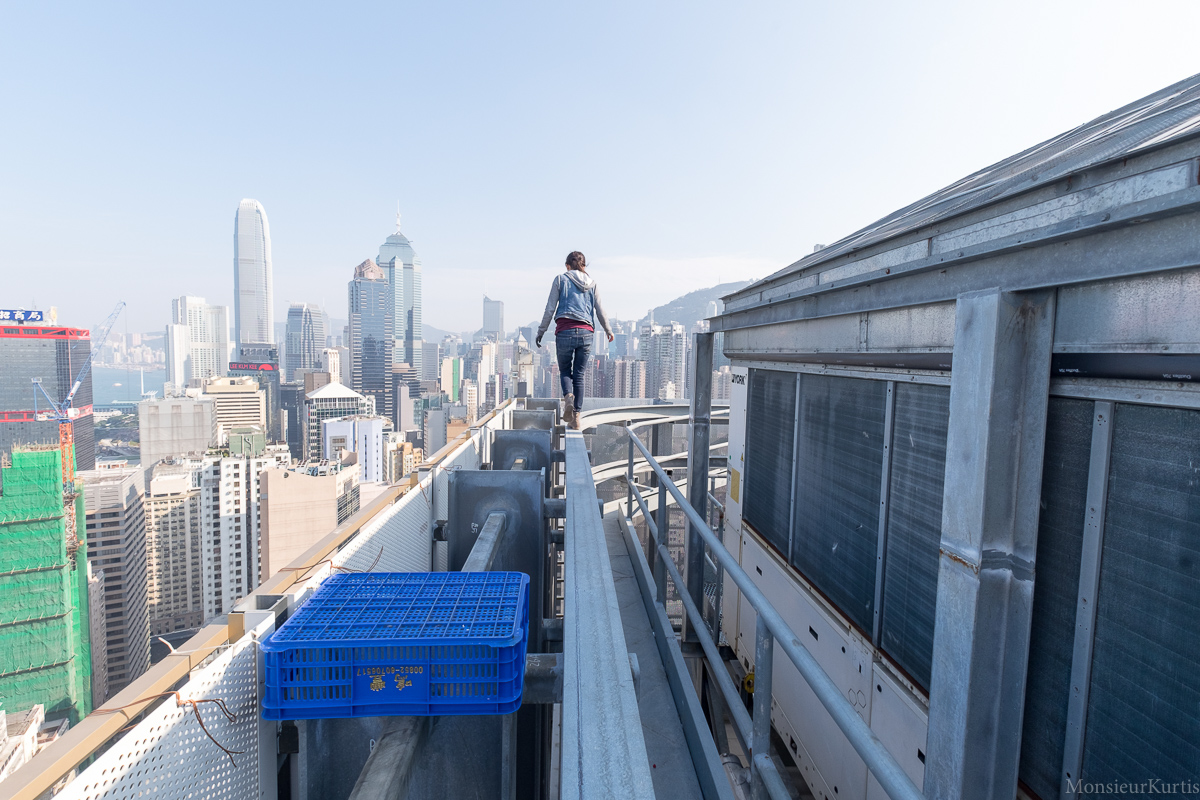 (ENG) During 2 years, I travel by hitchhiking around the world. Always looking for places who can give me a different point of view on the city, this journey took me to the top of many structures. On the top of a skyscraper one day, climbing a bridge another day, these different adventures gives me the opportunity to take the time to observe the city from his center. Hide from everybody like a fugitive, I was just a dreamer who climb an urban mountain.
In these pictures, you can find some moments of this journey. Sometimes in Europe, sometimes in Asia or in America, all this pictures have something in common: the freedom. The freedom to reach this point that look impossible to reach. Often by night, when cats are the only one to live or, sometimes, during the day, when everybody is busy, we go. Quiet, eyes and ears full open, we were slowly, step by step, go on our final goal: The very top of the structure.
Why? Why try to be on the edge? So close of the death, where only one wrong movement can kill you? For the same reason than people explore cave, climb the Everest or go in the middle of the jungle find a possible antic ruin. Because I'm a dreamer. Because I want to feel the city. Because I want to know the city, all aspect of it. Because I'm free.
---
(FR) Durant deux ans, je voyage autour du monde en stop. Toujours à la recherche de lieux qui peuvent me donner un point de vue différent sur la ville, ce voyage m'emmène sur les hauteurs de nombreuses structures. En haut d'un gratte-ciel un jour, en train de grimper un pont le lendemain, ces différentes aventures me donnent la chance d'observer la ville depuis son centre. Caché de tout le monde, tel un fugitif, je deviens un simple rêveur qui grimpe des montagnes urbaines.
Durant ce voyage, je me transforme un monte-en-l'air de vues incroyables et interdites. Parfois en Europe, d'autres en Asie ou Amérique, ces photos ont toutes une chose en commun : la liberté d'atteindre un endroit qu'on pense impossible à atteindre. Souvent de nuit, quand les chats sont les seuls à parcourir la ville ou, par moment, de jour quand tout le monde est occupé, je monte. Silencieusement, yeux et oreilles grands ouverts, doucement, pas à pas, sur les points culminants des cités.
Pourquoi ? Pourquoi aller si près du bord des immeubles ? Si proche de la mort, où seulement un faux pas peu entraîner la chute ? Pour les mêmes raisons que les gens explorent les grottes, grimpent l'Everest et vont au milieu de la jungle trouver des ruines antiques. Parce que je suis un rêveur. Parce que je veux ressentir la ville. Parce que je veux connaître cette ville. Parce que je suis libre de la parcourir.